Who is your woman-crush for the day – Aishwarya Rai Bachchan, Kajol, Sushmita Sen, or Malaika Arora?
It's rather sad how we feel old even in our relatively young bodies. At 25, we would rather take the elevator than climb up two flights of stairs. I mean, let's not even get to foresee what we'll look like once we enter our 40's. But thankfully, the women in Bollywood are pretty conscious, that way. How gracefully are the ladies right from Aishwarya Rai Bachchan to Sushmita Sen working towards looking their gorgeous best, with every passing year! One look at the above pic and you will know what we are trying to say. Where there was a time when actresses would quit acting post marriage or limit themselves to all the 'stereotypical sexist beliefs". Today we're in the age where women not only believe in looking good, but are also setting the brightest example for generations to come…
Who would say Malaika Arora and Aishwarya will be turning 45 next year? The kind of charm they possess is so infectious that forget swooning, you would right away want to steal their secret to looking so insanely beautiful. So without wasting a second, here's paying our long impending ode to all the Bollywood beauties who are inspiring us by owning the 40's brigade:
Aishwarya Rai Bachchan (Age – 44)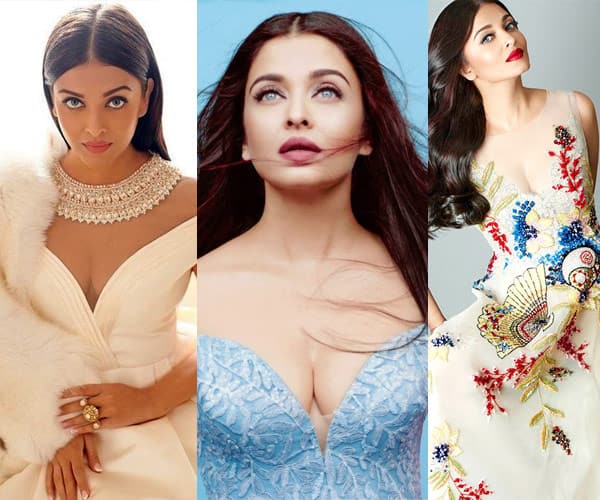 Ash is certifiably the prettiest mommy on the block. No other actress looks so insanely breathtaking and seductive like Aishwarya did in Ae Dil Hai Mushkil. No seriously! We can never get over her look as Saba Taliyar Khan from the film. She was so unapologetic about her hotness. The boots, the jackets and the trench coats are still entrenched in our minds but having said that, Aishwarya is hot AF even off-screen. Just think about her red ruffled gown at Cannes 2017 or that walk in that glittering golden Roberto Cavalli mermaid gown. Ordinary mortals will have to take a thousand births to match this beauty. PS: Ash will be next seen in Fanney Khan, co-starring Anil Kapoor and Rajkummar Rao.
Malaika Arora Khan (Age – 44)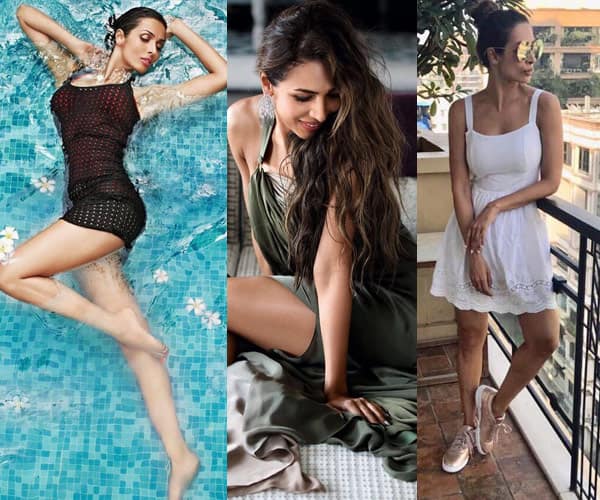 Talking about Malaika, we dunno when was the last time did anyone see her being out of shape! Be it pre-pregnancy or post-pregnancy, this woman has always looked THIS sexy, the proof of which lies right here in this above picture. Talk about her enviously fit body and you would be like – is she really a mother of a 15-year old?Motherhood has only made her more and more beautiful and hands down, we think there is no beating her in this sexiness department! Keep shining, Malaika!
Kajol – (Age 43)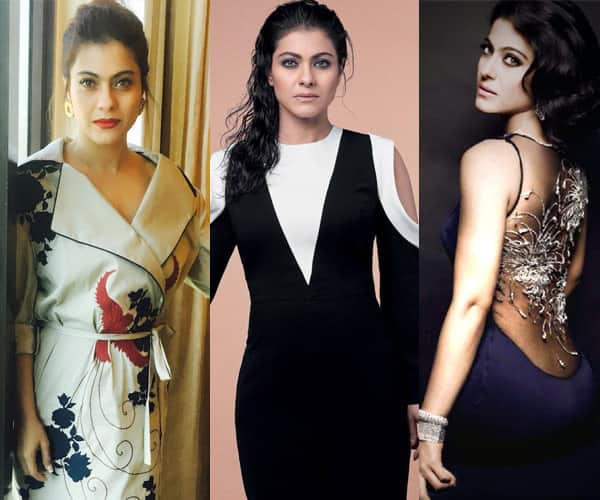 She might not belong to the race of setting fitness goals but her smile is undeniably the best feature about her ageless beauty. She is all things beautiful when it comes to loving oneself. Dunno about you but if you ask us to describe Kajol in one line then we would definitely want to say – Kuch Kuch Hota Hai Anjali, tum nahi samjhogi…
Karisma Kapoor – (Age 43)
So what if Karisma has stopped doing films? Break into her Instagram account or the times when she has stepped out with her paparazzi-favourite sister, Kareena Kapoor and you would be convinced that she still has that cheerful charm alive in her. She loves wearing black and we love the way she makes heads turn, one pic at a time.
Twinkle Khanna – (Age 42)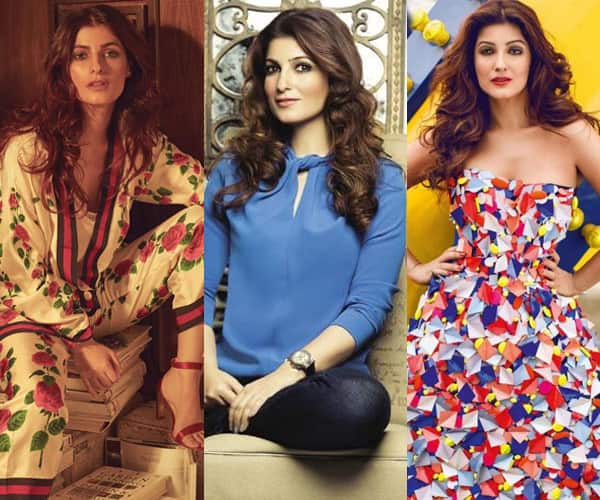 Mrs Funnybones as she is infamously called, Twinkle ain't just pretty. She is witty and married to one of the hottest actors in Bollywood(Akshay Kumar), with two beautiful children. Indeed, Twinkle is a complete package and her sense of humour just makes her sexier! Check out her pics and tell me if you don't resent the fact that why did she ever quit films….
Shilpa Shetty – (Age 42)
Okay, her sexy waist is majorly distracting us….But there's more to Shilpa than just being sexy. She is a businesswoman, an actress, the one who endorses fitness through power yoga, a homemaker and an incredible mother. Currently she's also judging Super Dancer 2 and winning hearts with all her love. All in all, Shilpa is certainly slaying it at 42 and you exactly know why!
Preity Zinta – (Age 42)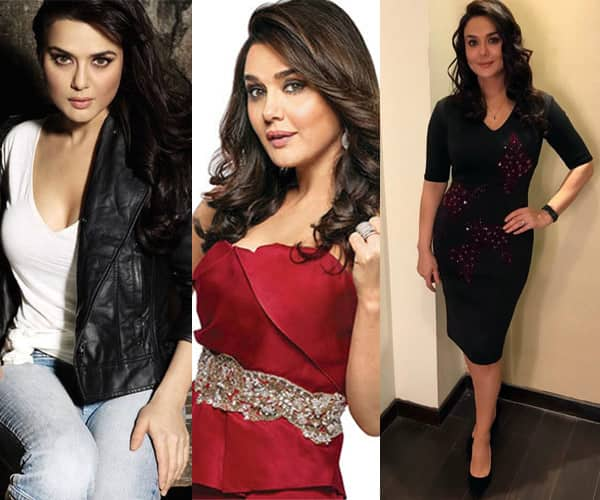 After Shah Rukh Khan, if there's anyone whose dimples make us fall in love then it has to be Preity Zinta's. Although we rarely get to see her making public appearances considering she's settled abroad with husband Gene Goodenough but every time we stalk her on Insta or see her making a splash in the city, it's indeed one refreshing sight to behold. Only if Preity would also consider making a comeback in Bollywood one day. Nevertheless, keep lighting up our hearts with that smile, Preity!
Sushmita Sen – (Age 41)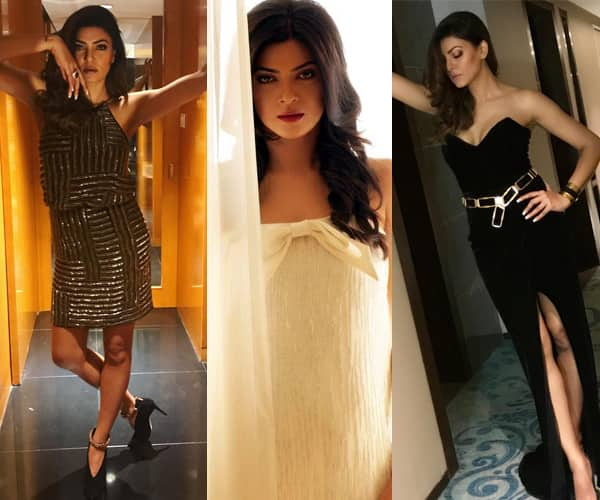 The fact Sushmita is getting abs as her 42nd birthday goal, is enough to prove how she's slaying it in her early forties. She's a single mother to two beautiful girls, a woman of substance and someone who only believes in celebrating life. Keep that youthfulness alive in you Sush, for we'll never stop looking up to you, power woman!
And then we have these evergreen beauties who have already crossed 50, yet look still in their 40s!
Madhuri Dixit – (Age – 50)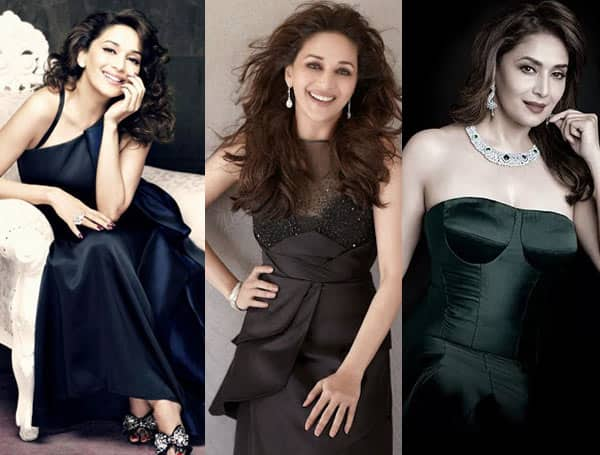 Sangeeta Bijlani – (Age 52)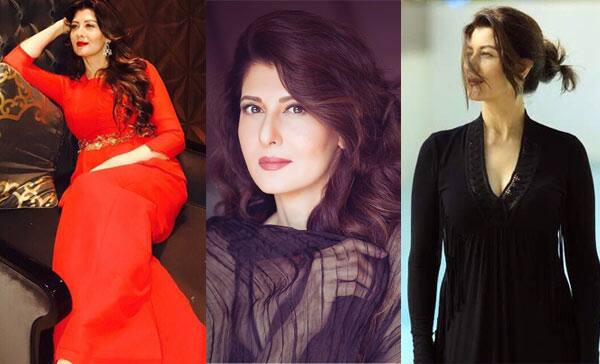 Sridevi – (Age 54)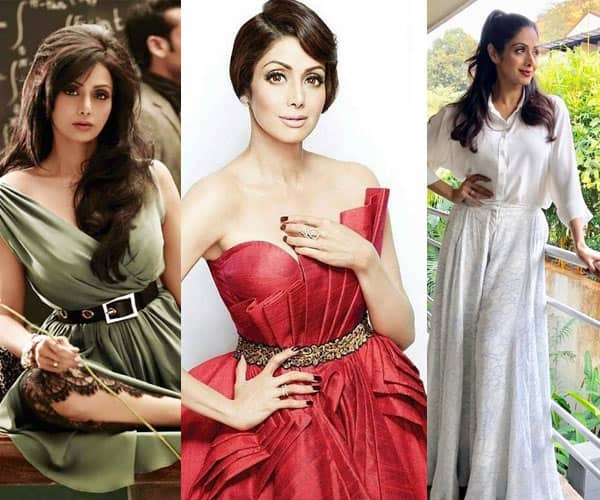 Guess that's enough woman-crushing for the day! Who is your fav?