LAHORE: (Web Desk) – The exhibitors in Chhattisgarh state of India are under threat from Shiv Sena against the filming of #Shah Rukh Khan's upcoming movie #Raees. Shah Rukh had earlier secured a deal with #Maharashtra Navnirman Sena in the state of Maharashtra but Shiv #Sena in #Chhattisgarh has different plans.
According to details, the exhibitors in Chhattisgarh received threatening letters from Shiv Sena warning them against the filming of Shah Rukh's Raees that is set to release later this month. The organisation referred to Shah Rukh as a 'deshdrohi' i.e. traitor and told the exhibitors to abstain from exhibiting his film.
---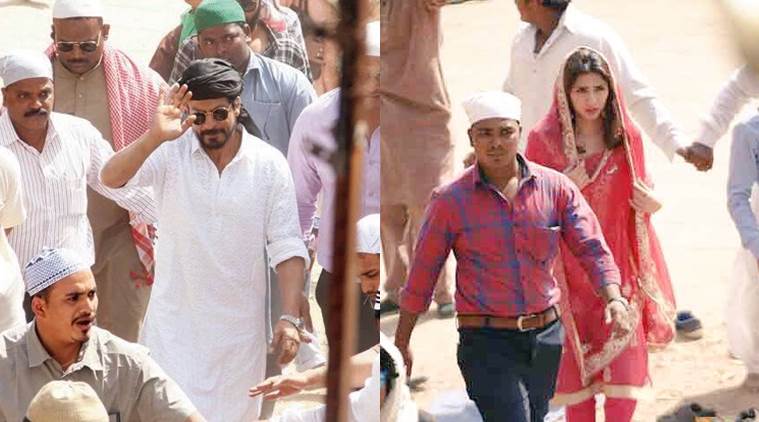 ---
According to Indian Express, one of the leading exhibitors from #Chhattisgarh, #Akshaye Rathi, had told them that almost all the exhibitors were receiving the threats and were warning them that they'd solely be responsible for the consequences.
---
The letter posted by Akshaye on his Twitter account:
Dear @AUThackeray,
We have received this threat letter from your Chhattisgarh unit against playing @iamsrk's #Raees. Do you endorse it?
---
The letter is signed by Rakesh Shinde, who is head of Chhattisgarh Shiv Sena. The letter is dated January 5. Akshaye has reported the matter to the local police. He told that one of his cinemas was stormed by Shiv Sena activists upon the release of Aamir Khan's PK movie and had cost him 600,000 Indian rupees.
---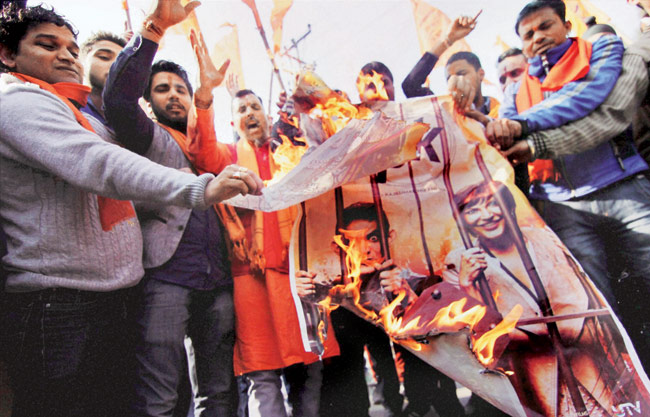 ---
Akshaye told that Shah Rukh's last movie Dilwale couldn't be released either in Durg. He said that such incidents scared people who then wouldn't turn up at the cinemas fearing the vandalism of these extremist groups.
It is pertinent to mention here that Shah Rukh Khan's deal with Maharashtra Navnirman Sena also prohibited Shah Rukh to involve Mahira Khan, his Pakistani co-star in Raees, in the film's promotions. In return, the Sena had promised to let the film screen in peace.