ISLAMABAD  – The Ministry of Interior orders the provincial government in Punjab, Sindh, Balochistan and Khyber Pakhtunkhwa (KP) yet again to stop banned organizations from their activities, reported Dunya News.
Anger was expressed in the notification sent to all four provinces as well as Islamabad and Gilgit Baltistan. The ministry slammed provinces on negligence by authorities within. It says that provincial governments are not taking action against the banned outfits which was a salient feature of National Action Plan (NAP).
---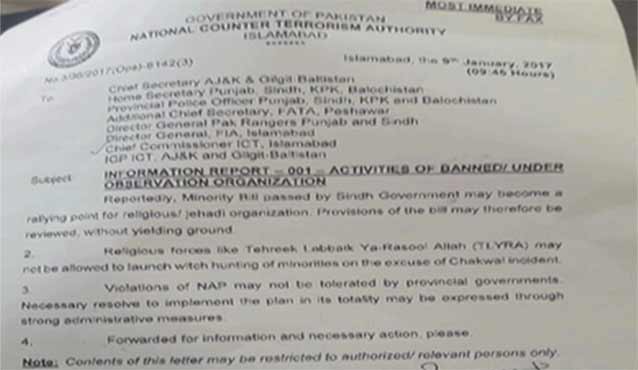 ---
The letter further stated that banned organizations cannot be allowed to target minorities. It ordered the provinces to take necessary measures to stop banned outfits from working.