LAHORE (Web Desk) – It was revealed by a movie analyst named Komal Nahta that the two big Khans of Bollywood, Shah Rukh Khan and Salman Khan, will finally be seen in a movie together.
According to media reports, Shah Rukh Khan has been asked to play a cameo role in Salman Khan s upcoming starrer movie 'Tubelight'. It has been quite long ago that fans witnessed the both stars together.
It was way back in 2007 when we saw Salman Khan dance on a multi-star song in movie  Om Shanti Om  alongside Shah Rukh Khan but the wait is finally over.
---
VIDEO: Deewangi Deewangi Om Shanti Om featuring Shahrukh Khan & Salman Khan
---
The film Tubelight is directed by the Bajrangi Bhaijan maestro Kabir Khan. Salman Khan was highly appreciated for his acting in the movie and it was a big hit. Salman Khan plays lead role in Tubelight also where he falls in love with a girl from China. It will be released in June, 2017.
---
PICTURE: Salman Khan s look in Tubelight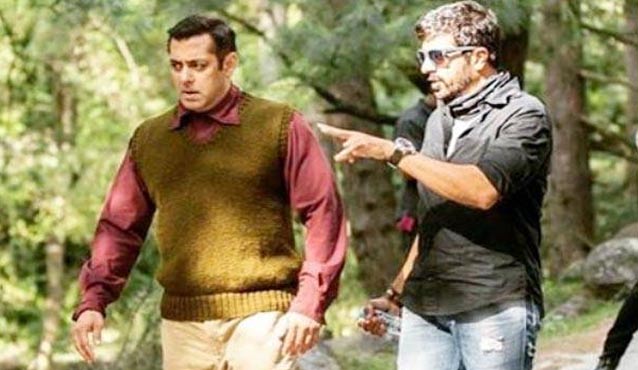 ---
Shah Rukh and Salman duo was a major hit back in 1995 when both starred in 'Karan Arjun' after which they worked together in Kuch Kuch Hota Hai in 1998.