CHAKWAL (Web Desk) – Prime Minister Nawaz Sharif on Wednesday has said that his government is pursuing a policy to establish Pakistan s identity as a minority-friendly country.
He was addressing the inauguration ceremony of water filtration plant of Amrat Jal at Katas Raj, a sacred place for Hindus in district Chakwal.
While criticizing his opponents the premier said that new people who speak lies everyday have entered into politics.
"Those hindering the process of development in the country have to be given a response. We are making a new Pakistan but will accredit them if they ask us to do so," he uttered.
The Prime Minister said followers of all religions have equal rights in Pakistan and they are working hand in hand to defend the country and contribute their share to its peace and prosperity.
Nawaz Sharif pronounced that he has directed Chairman Evacuee Trust Board to leave no stone unturned in preserving, renovating and expanding holy places of different religions.
---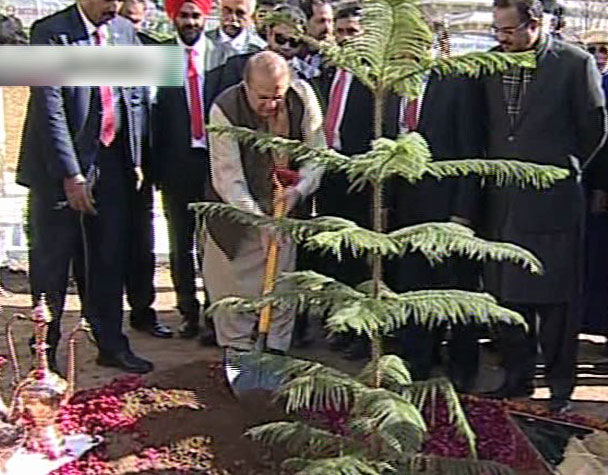 ---
He stressed that Islam and all other religions preach peace and affection and those preaching otherwise are not doing any service to the religion.
On this occasion, the Prime Minister also referred to the upsurge in economy and developmental activities undertaken by his Government in nook and corner of the country.
In his speech, Minister for Religious Affairs and Interfaith Harmony Sardar Muhammad Yousuf said the Ministry is working hard to promote national harmony.
He said the Ministry has instituted special funds for welfare of minorities.
Chairman Evacuee Trust Board Siddiqul Farooq highlighted the measures taken by the Trust for the development and welfare of minorities and maintenance of their worship places.
Speaking on the occasion, Bishop Alexander Jhon Malik appreciated steps taken during the present Government for the welfare of the minorities. He said the Government gives sense of security to the minorities.