The grand finale of awards season is just around the corner, as the 89th Annual Academy Awards kick off live from the Dolby Theatre at the Hollywood & Highland Center in Los Angeles on Sunday.
In anticipation of the night celebrating the highest honors in filmmaking, there's an official cheat sheet on everything you need to know ahead of this year's Oscars.
What Time Do the Oscars Start?: The awards show airs live on ABC on Sunday, February 26, 2017, at 8:30 pm ET/5:30 pm PT. Viewers can also watch a live stream of the show on ABC.com or the WATCH ABC app.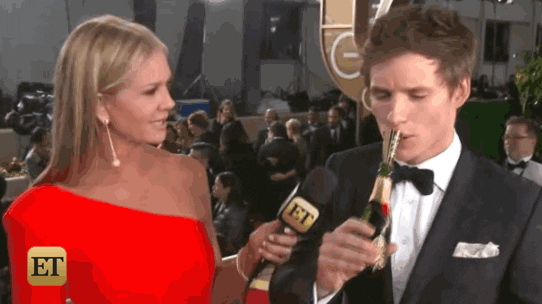 Also be sure to head over to social media for live pre- and post-show coverage. Starting around 12 pm PT on Sunday, ET's Kevin Frazier will break down what it's like to get ready for the Academy Awards. Then, around 4 pm PT, Nancy O'Dell joins Kevin for interviews with the night's biggest stars as they hit the red carpet. Post-show Facebook Live recaps will air immediately following the show and on Monday at 11 am PT.
Who's Hosting?: Move over, Chris Rock! Jimmy Kimmel will be taking on the master of ceremonies duties for the first time, marking the show's first new emcee since Neil Patrick Harris hosted in 2015. So get ready for lots of Matt Damon jokes, potential political digs and "revenge on the Academy."
"I've come to terms with the fact that someone is going to be disappointed in me at the end," he joked to The New York Times. "I just don't know who it will be yet."
Fashion Predictions: The Emmys gave us plenty of plunging necklines. At the SAG Awards, we saw the ladies sporting fierce metallics, and a myriad of head-turning sparkly numbers at the Golden Globes. As awards season draws to a close, we're predicting the stars to have fun with their fashion and pull out their most impressive ensembles, especially Best Actress nominee Emma Stone.
We're hoping the La La Land star will pay homage to the Damien Chazelle-directed film by sporting an elegant floor-length gown. It's being predicted she'll opt for a classic cut in a jewel-toned hue. Bonus points if she shows up sporting yellow, like the most iconic frock her character, Mia, dons in the musical.
Or perhaps Stone will shock us all and show up in white? "I do love the yellow dress, but I think that my very favorite dress, which has been a surprise for everybody, is the white dress that Emma wears in the Paris backdrop," costume designer Mary Zophres told media. "It's everything I wanted it be."
Other stars we're predicting to make Best Dressed List include Alicia Vikander, Naomie Harris, Brie Larson and Scarlett Johansson.
Red Carpet Moment to Look Out For: A dance-off between Ryan Gosling and the cast of Hidden Figures!
While chatting at the Costume Designers Guild Awards earlier this week, Glen Powell couldn't stop gushing about gearing up for his first-ever Oscars, which he plans to attend with his "Hidden Figures family." He told us that when he brought his family to the SAG Awards, his mother accidentally bumped into Gosling while they were sitting back to back. When asked how the conversation will go if he does get to meet and chat with the La La Land actor one-on-one on Sunday, he had an interesting answer.
"Ryan Gosling's killer, he's a really fun actor, and Damien's been a friend of mine for a long time," Powell, who dressed up as Gosling's character at Nina Dobrev's La La Land birthday party last month, said. "But dance-off, that's the only way to go! I grew up tap dancing so, yeah. I saw some of Gosling's skills in La La Land, so maybe a tap dance-off at the Oscars. I don't think that's been done at the Oscars before."
And if you were expecting Powell to show up with rumored girlfriend Dobrev, well, that's not happening. The 28-year-old actor set the record straight on their relationship, confirming to ET that they're just friends.
"Look, I love Nina to death," he dished. "It's so funny because if you know Nina, she is one of the most fun people I've ever met. She's full of life. It is totally platonic. She is absolutely wonderful, but she does hang out with [my] entire group of friends. I've known Nina for a long time, and just that whole group of people. The fact that [our friends] are all kind of mixing and mingling – I know how it looks, but, you know, that's just the nature of this town."
Who's Presenting?: Alicia Vikander, Amy Adams, Brie Larson, Charlize Theron, Chris Evans, Dakota Johnson, David Oyelowo, Dwayne Johnson, Emma Stone, Felicity Jones, Gael Garcia Bernal, Hailee Steinfeld, Halle Berry, Jamie Dornan, Janelle Monáe, Javier Bardem, John Cho, Kate McKinnon, Leonardo DiCaprio, Leslie Mann, Mark Rylance, Riz Ahmed, Samuel L. Jackson, Scarlett Johansson and Shirley MacLaine.
Notable nominations: La La Land earned 14 nominations this year — including Best Picture, Best Cinematography and Best Original Screenplay — which makes the film tied with Titanic (1997) and All About Eve (1950) for the most Oscar nods ever.
The film has already made history this awards season, sweeping all seven of their nominations at the Golden Globes in January, and we're predicting the movie to be just as successful on Sunday. But will it win the top honor against Moonlight, Lion, Manchester by the Sea, Fences, Arrival, Hell or High Water, Hidden Figures and Hacksaw Ridge?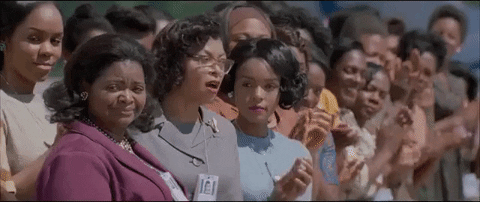 Performances: All up against each other in the Best Original Song category, Justin Timberlake ("Can't Stop the Feeling, Trolls), Sting ("The Empty Chair," Jim: The James Foley Story) and Lin-Manuel Miranda ("How Far I'll Go," Moana) will each take the stage to sing their nominated songs. La La Land star John Legend is also set to perform, as two tracks from the musical — "City of Stars" and "Audition (The Fools Who Dream)" — are nominated.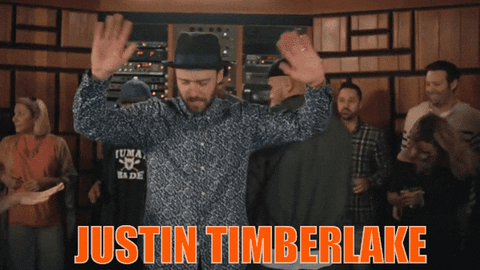 In Memoriam: Show producers Michael De Luca and Jennifer Todd announced on Thursday that Sara Bareilles will deliver a special In Memoriam performance, followed by a photo gallery on Oscars.com that will feature more than 200 pictures of filmmakers, artists and executives.
"Sara's unique artistry will honor those we've lost in our community, including familiar faces and those behind the scenes who have enriched the art of moviemaking," De Luca and Todd explained.