DAVOS  – Prime Minister (PM) Nawaz Sharif has convened a meeting with Bill Gates, founder of Microsoft and appreciated his efforts for eradication of polio in the world.
The meeting came in under auspices of World Economic Forum in Switzerland.
Gates briefed the PM over steps taken to eradicate polio in Pakistan and lauded those taken by the government led by Nawaz Sharif. On the occasion, PM Nawaz said that the government is making efforts to weed-out the crippling virus in the country.
The Prime Minister also convened a meeting with Queen Máxima of the Netherlands on sidelines of the economic forum.
---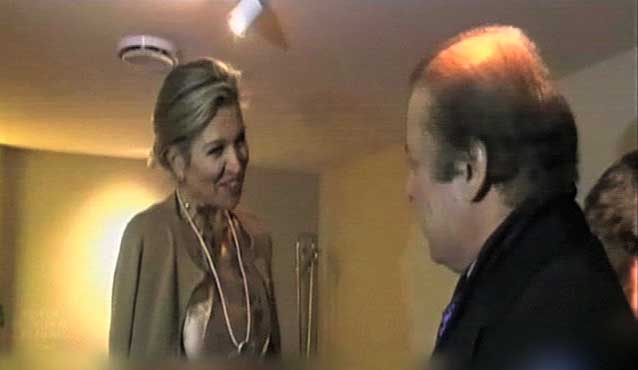 Premier Nawaz Sharif discussed matters of mutual importance in meeting with the Queen of Netherlands
---
The premier addressed delegations of business leaders from across the world and informed them that the government is taking steps to ensure business-friendly environment for investers.
---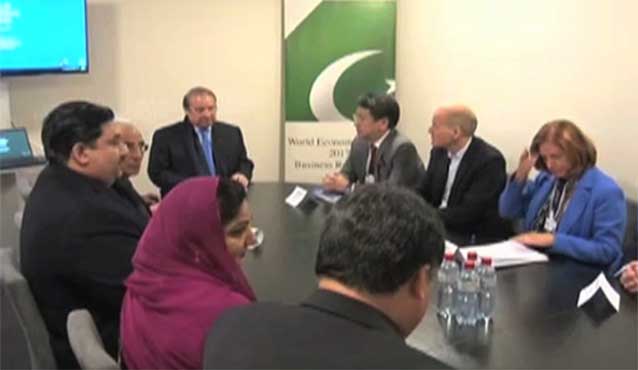 PM Nawaz addresses investers in Davos
---
On Wednesday, the premier met with chief of Alibaba giant, Jack Ma who expressed interest in investment in Pakistan. The Prime Minister also convened a meeting with President of Swiss Confederation and thanked her for providing scholarships of Pakistani students.
The premier is visiting Switzerland to attend World Economic Forum which is being attended by heads of different states among tycoons from all across the world.