So out of the plethora of movies releasing in 2017, here are 15 huge movies that are keeping us excited for a magnitude of reasons (Sorry PeeCee and Deepika fans, but we are keeping xXx and Baywatch for a different section altogether)
2017 is just about to dawn, and we are already pretty much excited about what the new year has in offer for us. And trust me, 2017 surely has an interested assorted menu just in place for all the Bollywood movie fans, especially for the stars of the big actors. Nearly everyone will be having one major release in 2017. So while Shah Rukh Khan and Salman Khan will be having two releases in 2017, Aamir Khan will be having an extended cameo in his own home production (Secret Superstar). Akshay Kumar will also be having three releases like he had in 2016, but still 2017 will be special for his fans because for the first time he will be acting in a huge South movie. Hrithik Roshan has Kaabil, which going by the trailers, promises to be one exciting action drama. Among the younger stars, Ranbir Kapoor, Shahid Kapoor, Ranveer Singh, Varun Dhawan, Sidharth Malhotra, Tiger Shroff all have releases in 2017 as well. Then there is Baahubali which is finally bringing its concluding part.
Among the ladies, Priyanka Chopra fans have to satisfy themselves seeing their idol in her Hollywood debut, Baywatch, but Deepika Padukone will be having both her Bollywood and Hollywood movies releasing this year, after completely ignoring 2016. Even the younger gals, Alia, Shraddha, Sonakshi, Parineeti are all having at least one movie releasing this year.
So out of the plethora of movies releasing in 2017, here are 15 huge movies that are keeping us excited for a magnitude of reasons (Sorry PeeCee and Deepika fans, but we are keeping xXx and Baywatch for a different section altogether)
Raees
Finally, the much anticipated movie from SRK is about to release within a month, and as the trailers promised, it's going to be a dhamakedaar affair. Shah Rukh Khan always excels in roles where he has grey shades, and his chemistry with Mahira Khan is looking good as seen in the new trailer. Plus, there is Nawazuddin Siddiqui in a scene stealing mode. Raaes is a complete masala movie, and we know there is a dedicated fan base for such, which actually is 70% of our population.
Scheduled release date: January 25
Kaabil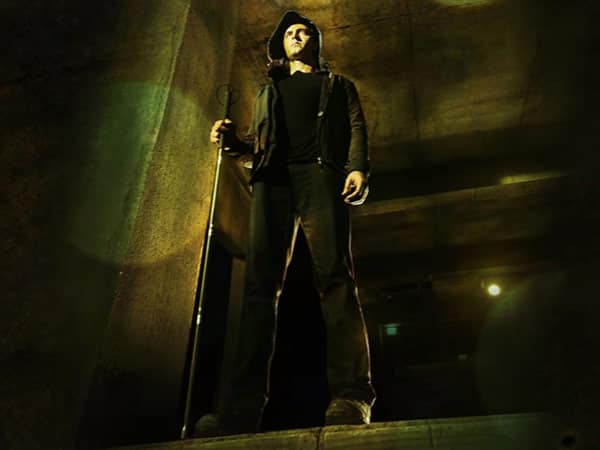 January 25 is every Bollywood movie lover's lucky date, since not one but two movies are releasing and both are big ticket cinema. Kaabil is a love story with elements of vendetta saga, that's directed by Sanjay Gupta. Hrithik Roshan's blind act has left nearly everyone impressed, and it is this bundle of supreme talent's dedication to his role that is making us so excited for Kaabil.
Scheduled release date: January 25
Rangoon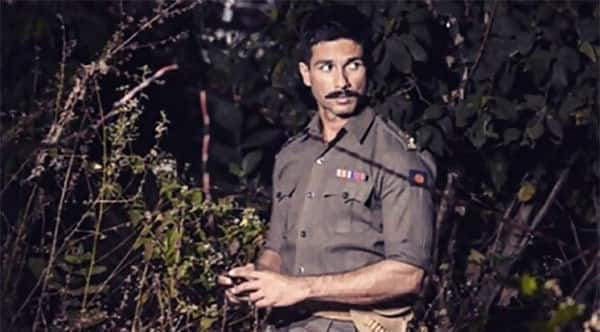 Whenever Vishal Bhardwaj and Shahid Kapoor collaborate for a movie, it usually means magic on screen. Be it Kaminey or Haider, both the movies brought out the best in the director as well as the actor. Saif Ali Khan is also playing a parallel in the movie, and we do remember the actor gave his best performance in Vishal's Omkara. And then there is Kangana Ranaut who is working with Vishal Bharadwaj for the first time in this Casablanca like love story set during World War II. So Rangoon is definitely a cinch for us when it releases in 2017.
Scheduled release date: February 23
Badrinath Ki Dulhania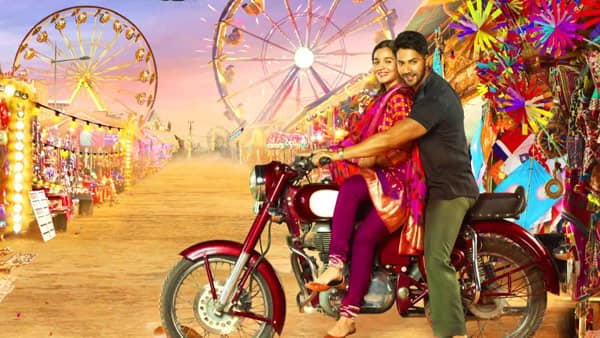 We love it whenever Alia Bhatt gets paired with one of her Student of The Year co-stars, either Sidharth Malhotra or Varun Dhawan. This time, she is pairing up with Varun for the sort of sequel to Humpty Sharma Ki Dulhania, that promises to be a fun ride going by its first look. After watching her scintillating performances in Dear Zindagi and Udta Punjab, we are ready to watch Alia in anything…
Scheduled release date: March 10
Jagga Jasoos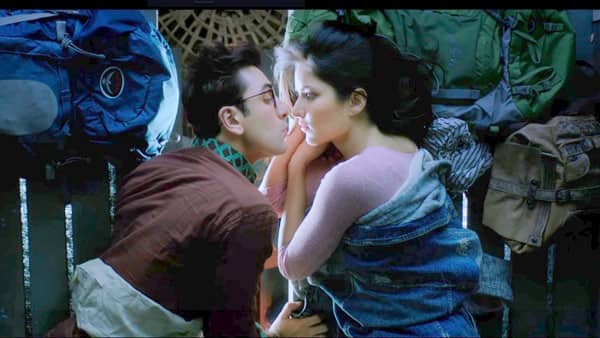 Thanks to the numerous delays and Ranbir – Katrina split, I hadn't had too much expectations from this Anurag Basu musical, even though the last time Anurag and Ranbir worked together, they gave us the mesmerising Barfi. However, when the first sneak peek of Jagga Jasoos hit the net, I was completely floored by the colourful milieu in which the movie is set. Yes, it has a Barfi hangover but still it has that magical quality that we often connect with Wes Anderson movies. And thanks to the number of animals involved, it will definitely appeal to the kids as well.
Scheduled release date: April 7
Baahubali: The Conclusion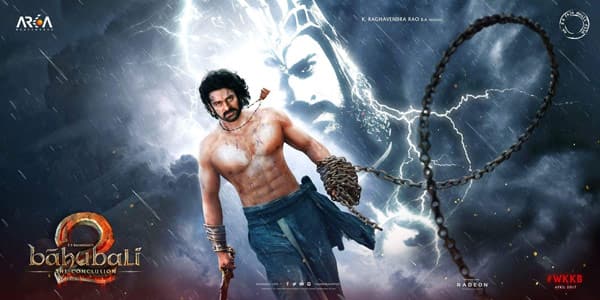 The biggest film of the decade finally is bringing out its much anticipated conclusion. The sequel was set to release in 2016, but the extensive pre-production pushed the movie into 2017. Frankly, we don't mind the longer wait, if SS Rajamouli delivers an outstanding movie, large on special effects and plot, that would make India proud on international level. Above all, we really wanted to know, why the hell did Kattappa kill Baahubali?
Scheduled release date: April 28
Toilet – Ek Prem Katha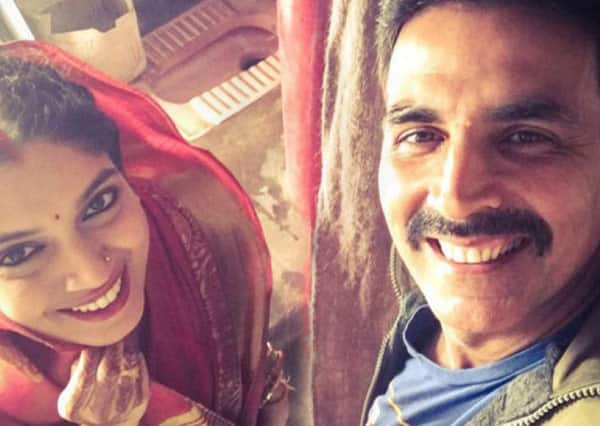 Akshay Kumar may have a plethora of releases in 2017, and though Jolly LLB 2 has an interesting trailer, it's Toilet – Ek Prem Katha that has intrigued me the most. Apart from that quirky name, the movie has an untested pairing of Akshay and the much slimmer Bhumi Pednekar, which is another reason to get excited about it. The movie is said to be in conundrum with PM's Swachh Bharat Abhiyaan campaign, so we are really looking forward to see how this prem katha works out.
Scheduled release date: June 2
Tubelight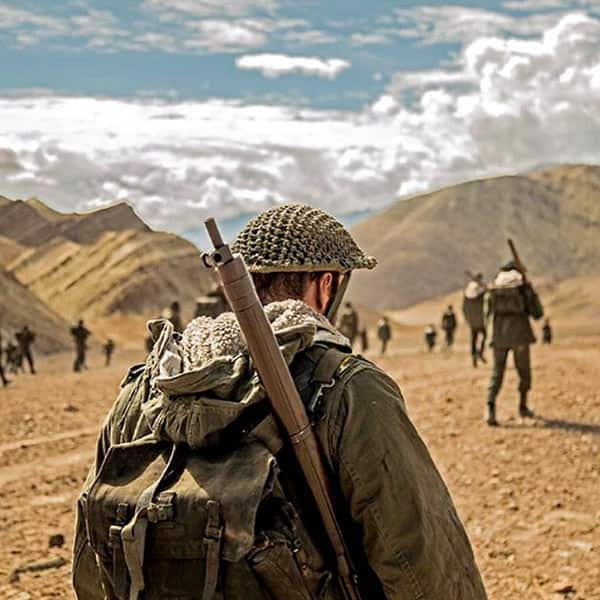 A Salman Khan movie has to find a place in the list, just by the inclusion of the current box office king in the star cast. But there is more to Tubelight than that. First of all, Tubelight is the third movie where Salman and director Kabir Khan are collaborating, and going by their history, we know this is another certified blockbuster. Tubelight, however is quite a different Salman Khan movie, as it is based around the Indochina war, where Salman plays a soldier who is not too bright. That premise itself makes this Kabir Khan movie attractive to us.
Scheduled release date: June 26
Rahnuma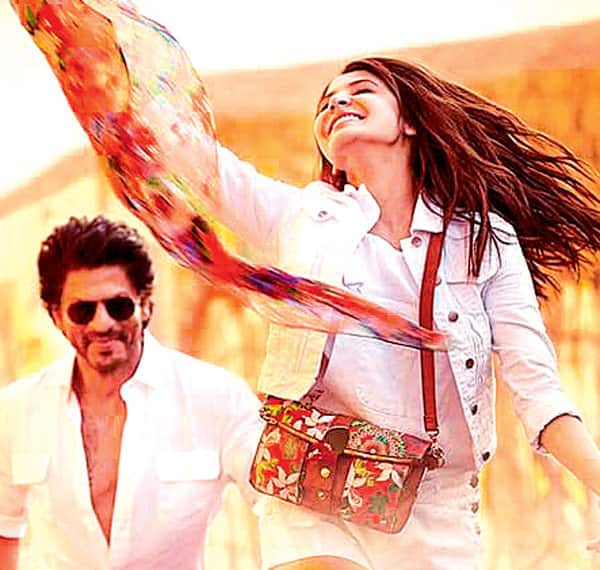 It has been some time since we saw Shah Rukh Khan in a love story (cry as much as you want, but Dilwale is not a romantic movie!), so Rahnuma is definitely an interesting project to watch out after the massy Raees. It will also be the first time SRK will be joining hands with Imtiaz Ali, the connoisseur of offbeat love stories. So we do wonder what special concoction will they be coming up with.
Scheduled release date: August 11
Baadshaho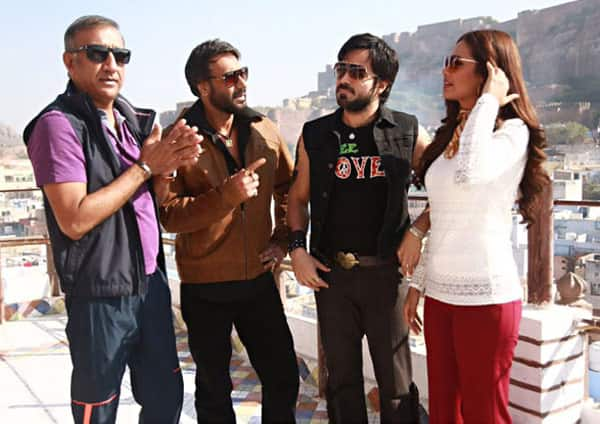 Milan Luthria join hands with his fave actor, Ajay Devgn in what is said to be a period heist movie. The movie also stars Emraan Hashmi, making this a Once Upon A Time in Mumbaai sorta reunion for trio involved. The movie is said to be based on a real life incident that involves a raid on the Royal family of Rajasthan, while having links to the Emergency of 1975. Vidyut Jamwal, Ileana D'Cruz and Esha Gupta also have important role in the movie.
Scheduled release date: September 1
Golmaal Again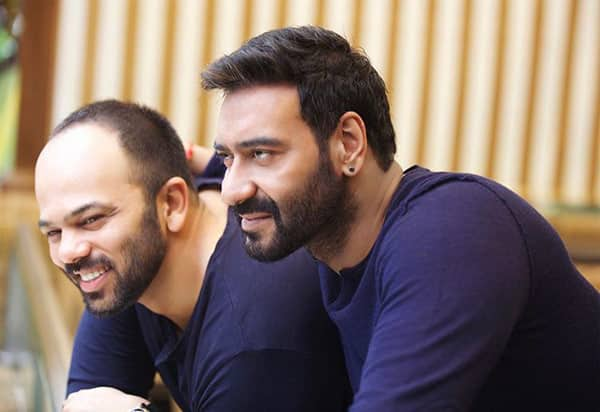 Rohit Shetty joins hands with his partner in crime, Ajay Devgn once again for one of the most loved comedy franchises of all time, the Golmaal series. As of now, except for Ajay Devgn, Arshad Warsi, Tusshar Kapoor and new entrant Parineeti Chopra, the rest of the cast is yet to be finalised. But we are sure this would be one great Diwali dhamaka, as Rohit Shetty will want to prove to the world, that he can do better than Dilwale.
Scheduled release date: Diwali 2017 (most probably October 7)
2.0
It's not easy to steal thunder from Baahubali, but Rajinikanth's upcoming sequel to his 2010 blockbuster Enthiran is all set to do just that. Claimed to be the most expensive movie ever made by everyone involved in the making, the sequel brings back Rajinikanth in his famous duo roles of an android and his creator. But Bollywood fans are more excited to see Akshay Kumar in a role that is said to give even Mogambo a run for his money (though Rajinikanth keeps on insisting during the first look launch, that he is the villain and Akshay is the hero)
Scheduled release date: October 19
Padmavati
A Sanjay Leela Bhansali movie is a statement that should define excitement in itself, especially when it brings back his, and ours, fave jodi Ranveer Singh and Deepika Padukone. But there is a slight change in the equation. This time Deepika Padukone, who is Padmavati, will romance Shahid Kapoor, who plays her husband. Ranveer Singh, meanwhile, has the role with grey shades, as he plays Delhi emperor Alauddin Khilji, who is besotted with Padmavati's beauty. We might not see a usual Ranveer – Deepika love story here, but we are excited nevertheless.
Scheduled release date: November 17
Sanjay Dutt biopic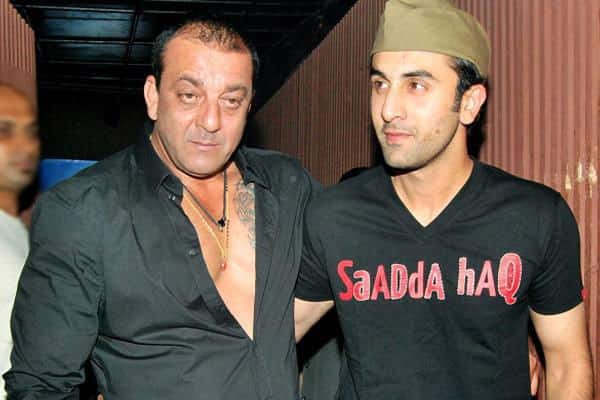 After making two of the biggest hits ever, 3 Idiots and PK, Rajkumar Hirani has decided to give Aamir Khan a break, and have started working on the biopic based on his best friend, Sanjay Dutt's trials and tribulations. Now Sanjay Dutt's life is definitely made for the big screen thanks to all the controversies, but the thing to check out is how impartial would Rajkumar Hirani would be in depicting his life on screen (we don't want another Azhar, do we?). Plus, Ranbir Kapoor is playing Sanjay Dutt.
Scheduled release date: Christmas 2017 (release date still not confirmed)
Tiger Zinda Hai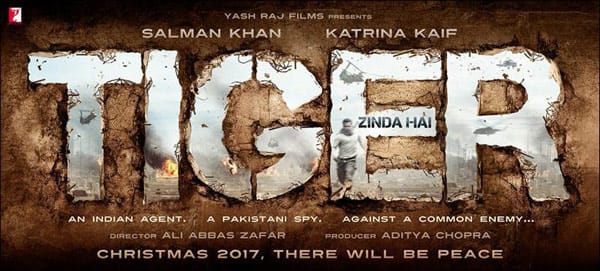 I will just say in three phrases why this is the most exciting action thriller of 2017 – 1. Sequel to Ek Tha Tiger; 2. Salman Khan and Katrina Kaif back again; 3. Ali Abbas Zafar working with Sallu Miyaan after 2016's blockbuster Sultan. And from what we have heard, TZH will take action to a new high standard, bringing it on par with Mission: Impossible and Fast and The Furious series.
Scheduled release date: December 22
So which of these movies do you think will rule 2017?