Sunny Leone described her first meeting with Shah Rukh Khan on the sets of Raees while filming for the Laila O Laila and its damn funny.
Sunny Leone has managed to make one of her Bollywood dreams come true with Shah Rukh Khan's Raees. The actress will be seen in a special song Laila Main Laila. BollywoodLife caught up with the hottie ahead of her song's release and like every Shah Rukh crazed fan, the diva blushed at the mention of King Khan. The pretty actress was however disappointed with herself when she met SRK for the first time on Raees sets. No it had nothing to do with Shah Rukh's behaviour, but her own hairdo. In our interview Sunny revealed details of what exactly happened when she first met Shah Rukh. And clearly she was pretty embarrassed with herself.
"The funniest thing was the first time I met Shah Rukh on the set. I was exiting the set, I saw him, we started talking. I told him 'Thank you so much for having me as part of the song. I am so excited'. Again a lot of thank yous, and he said 'No! We are happy to have you.'"
Sunny continued and added, "Then I go back to my vanity and the lady who did my hair, she had put my hair in this big gigantic helmet curl thingy, and I said to myself 'Really? That's what you look like when meet Shah Rukh Khan?'. It's not even possible for me to be cool for like half a second, and just say hello, meet properly. Instead, I just looked weird. "Do you know what I mean? No? I'll show you." Sunny literally messed her neatly set hair to show us what exactly was wrong with her head at that special moment with SRK.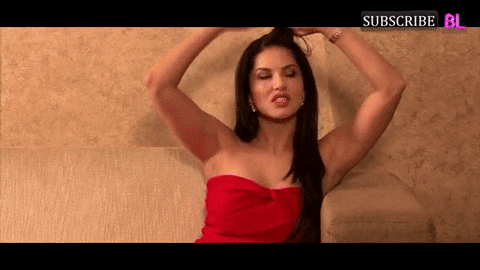 Raees team shared a teaser of the song and we can tell just from the few glimpses that Sunny is going to woo her fans yet again with her killer moves. In fact, BollywoodLife has already watched the peppy number and can bet that the return of Sunny as Laila is hotter than ever before. It wouldn't be hard for this song to take the number one spot on the chart busters.
Here watch Sunny' fun, candid banter….
And for Sunny Leone's Laila act in #Raees, come back right here. Also stay tuned to this space for all the latest Bollywood news and updates.