Ever heard of a time when Shah Rukh Khan had a reason to fear that a Hollywood flick would scramble his movie's business? That actually happened in 2016, when his FAN's release was hugely affected by
Ever heard of a time when Shah Rukh Khan had a reason to fear that a Hollywood flick would scramble his movie's business? That actually happened in 2016, when his FAN's release was hugely affected by the tremendous reception got by the live-action adventure movie, The Jungle Book. While the dark tone of Shah Rukh Khan's thriller didn't appeal to many, Disney's biggest hit last year appealed to both kids as well as adults, also beating the lifetime collections of FAN and Airlift in the process. It also remained the highest grossing movie of the year for some time, till Salman Khan came up with Sultan and did a 300 + crore business.
Other Hollywood movies that gave Bollywood a scare were Captain America: Civil War, Deadpool, Conjuring 2, Suicide Squad and Batman V Superman: Dawn of Justice. The successes of these movies also reconfirm the fact that Bollywood should really treat Hollywood as a huge treat, and not just a fly that has landed on the soup. In 2017 also, we have some really interesting Hollywood movies that will pose a huge party spoiler to the box office collections. We have filtered down 15 of them which we believe have the potential to even take on the likes of Salman Khan and Shah Rukh Khan.
Please note that most of the release dates are mentioned as per the US release dates, and they could vary as the months go by.
XXX: Return of Xander Cage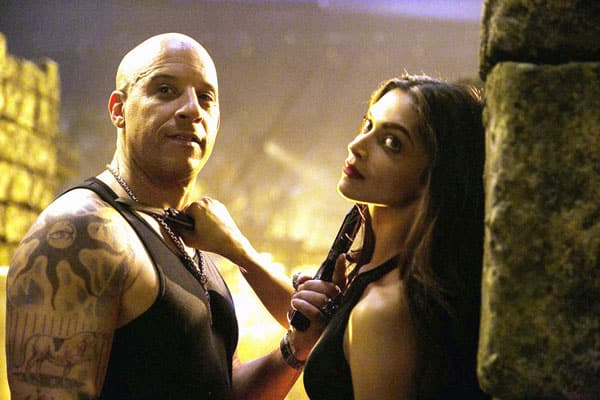 Scheduled release date: January 14
After giving 2016 a miss, Deepika Padukone finally decides to oblige her fans with a screen appearance that is very much exciting, since it's going to be her Hollywood debut. She plays the romantic interest to action star Vin Diesel who is reviving his role from the first xXx movie. The trailers have already left an indelible impression on thanks to the crazy stunts that the stars are pulling out in the movie, but the primary reason we are looking forward to this is one in none other than Deepika herself.
Closest Bolly competitors: OK Jaanu
Logan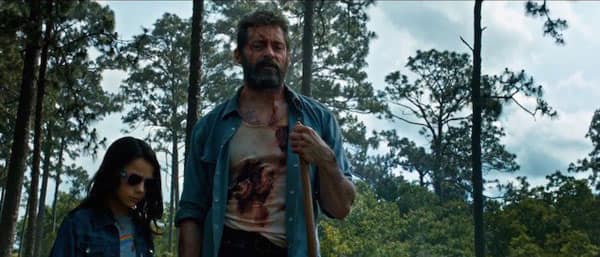 Scheduled release date: March 3
Hugh Jackman is finally going to bid a sweet adieu to his adamantium claws and his mutant healing powers ( cue geek heartbreaks everywhere) as he plays Logan aka Wolverine for the last time. Inspired by the critically acclaimed storyline Old Man Logan, the movie is set in a dreary dystopian future, where Logan is leading a desolate life before he is entrusted with the task of protecting a young mutant with powers similar to his. Patrick Stewart aka Professor X also has an important role, and the movie is going R-Rated, thanks to the successful reception to Deadpool.
Closest Bolly competitors: Commando 2
Kong: Skull Island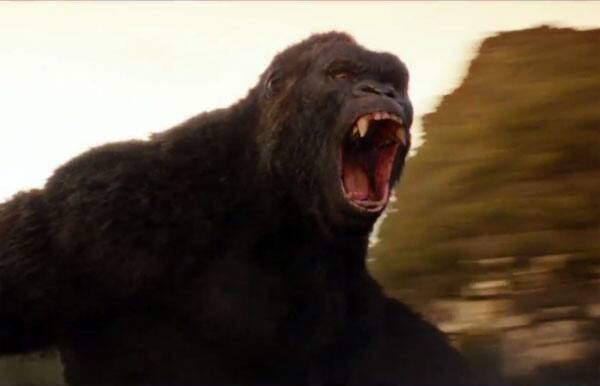 Scheduled release date: March 10
I didn't have much hopes about Hollywood's latest attempt to being the great ape back to life on screen, till I saw the fantastic cast they roped in. Tom Hiddleston, Brie Larson, Samuel L Jackson, John Goodman, John C Reilly, Toby Kebbell…all such good actors just to take down a big ferocious ape. The latest trailer have already upped the excitement for us, making this a monster movie that we are so looking to watch to in 2017.
Closest Bolly competitors: Badrinath Ki Dulhania
The Fate of the Furious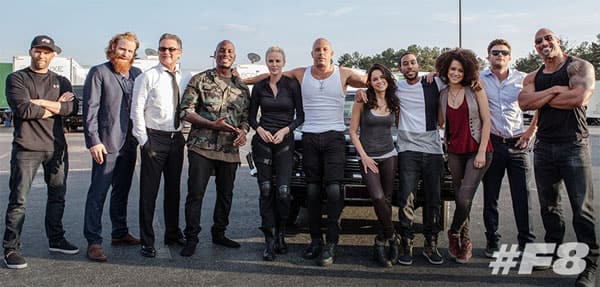 Scheduled release date: April 14
The last Fast and The Furious movie had done a mind-numbing business both abroad as well as in India, as the viewers were taken over the sentiment of late Paul Walker's untimely demise. Now without that emotional string attached to the upcoming movie, The Fate of The Furious is all depending on pure adrenaline, as Vin Diesel's Dom is now going against his own family, with The Rock still on the heroes. Charlize Theron looks deliciously wicked as the new villain, while the movie also brings back Kurt Russell and Jason Statham from the previous movie. Expect more explosions, over the top car stunts, and Vin Diesel mumbling 'family' the umpteenth time!
Closest Bolly competitors: Jagga Jasoos (releasing a week before)
Guardians of the Galaxy Vol. 2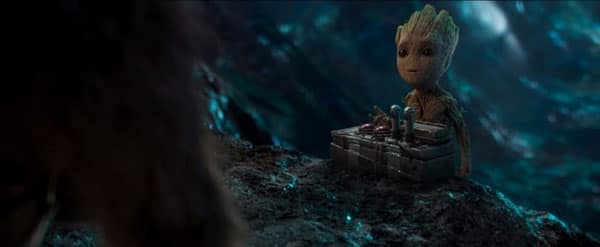 Scheduled release date: May 5
Baby Groot… Baby Groot… Baby Groot… Those two words are enough to make kids bring their parents into the theatres to watch this most anticipated sequel. The first Guardians of the Galaxy movie was such a resounding success with both the critics and masses, that expectations are sky high with this one. Star Lord (Chris Pratt), Gamora (Zoe Saldana), Drax (Dave Bautista) and Rocket Raccoon (voiced by Bradley Cooper) all return to guard the galaxy, but this time, they are also joined by Yondu, Nebula and new entrant, The Mantis. The trailer has been fantastic and we can't just wait for May to come for our date with Baby Groot.
Closest Bolly competitors: Baahubali 2 (releasing a week before)
Pirates of the Caribbean: Dead Men Tell No Tales/ Baywatch
Scheduled release date: May 26
May 26 have two major releases coming on one day. Priyanka Chopra is all set for her Hollywood debut as the villain of the piece in the buddy comedy, Baywatch, that stars Dwayne Johnson and Zac Efron. However it has a huge competitor in Johnny Depp's fifth attempt ion playing the brave but cuckolded pirate Captain Jack Sparrow in the Pirates of the Caribbean: Dead Men Tell No Tales. Oscar winner Javier Bardem is the spooky main antagonist, while Orlando Bloom is set to make a return to the series after the third movie. As of now, there is no Bollywood movie scheduled to release that week and we do hope it stays that way.
Closest Bolly competitors: Half Girlfriend (releasing a week before)
Wonder Woman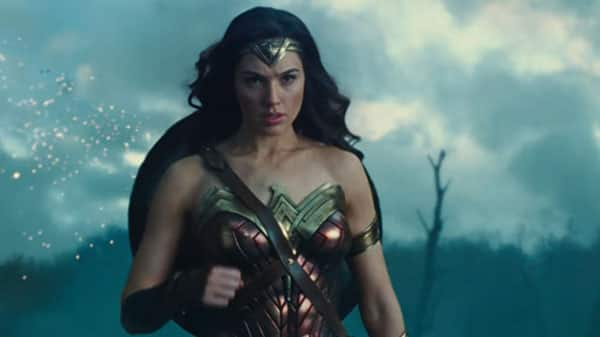 Scheduled release date: June 2
Will Wonder Woman be that movie that would redeem DCEU after the disappointments called Batman v Superman: Dawn of Justice and Suicide Squad. Wonder Woman's cameo in BVS was one of the few redeeming factors of the movie, and this has given a lot of expectation about her upcoming solo venture. The casting of Gal Gadot as the Amazonian Princess is first rate, the setting of the movie around World War II and a couple of great trailers are enough to evince our interest in this superhero movie. Let's hope the movie lives up to our expectations, because it is definitely going to affect the next DCEU movie (that's there ahead in the list).
Closest Bolly competitors: Toilet: Ek Prem Katha
The Mummy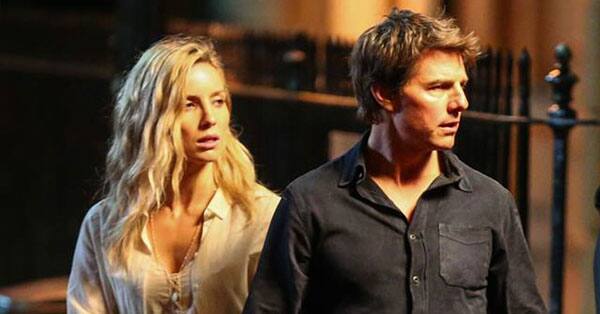 Scheduled release date: June 9
After scaling Burj Al Khalifa and latching himself on an airborne plane, Tom Cruise is now going to take on the undead, as he plays the main lead in the reboot of The Mummy franchise. The first trailer was kinda underwhelming, but it at least promised a lot of action s and great deal of special effects. For a change, the very talented Sofia Boutella (Kingsman: The Secret Service and Star Trek Beyond) is playing The Mummy while Russell Crowe is playing Dr Jekyll.
Closest Bolly competitors: Raabta
Despicable Me 3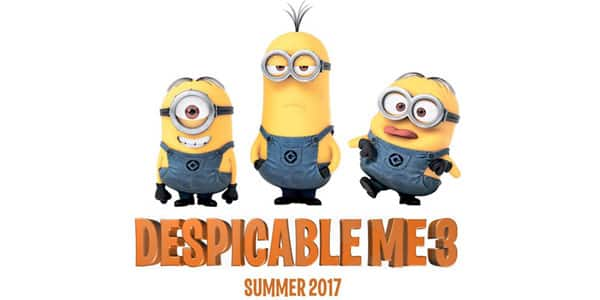 Scheduled release date: June 30
While Despicable Me 3 can be no great competitor to the mighty Salman Khan-starrer Tubelight, you have to remember it has Minions in it, and Minion are damn huge deal. Even though the Minions spin-off which was released last year, had not received a great deal of critical acclaim, it has raked in huge business at the box office. Even though Despicable Me 3 can never eclipse the collections of Tubelight, a little dent will not go unnoticed.
Closest Bolly competitors: Tubelight (releasing four days before)
Spider-Man: Homecoming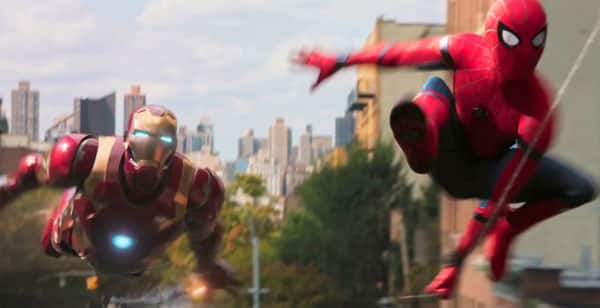 Scheduled release date: July 7
Poor Tiger Shroff! Not only does he have to take one of the most popular superheroes of all time alone, that said superhero is also in cahoots with Iron Man of all people. Homecoming brings Peter Parker back to his high school days, as the webbed crawler deals with all the problems a normal teen has. And there is the guidance sessions on how to become the next Avenger, courtesy Tony Stark. Michael Keaton plays the villain, Vulture in the movie, and that's another advantage for Team Spider-Man
Closest Bolly competitors: Munna Michael
Dunkirk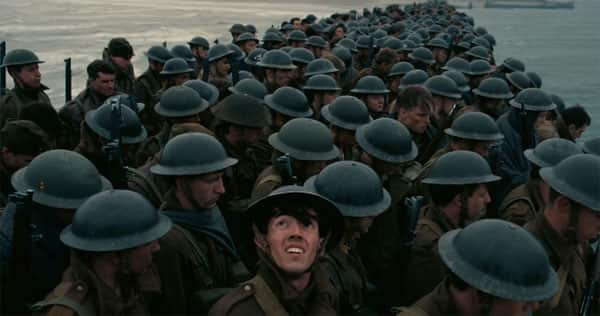 Scheduled release date: July 21
A Christopher Nolan movie is an event in itself. Most of its movies, be it inception, the Dark Knight series, Interstellar, have impressed the critics while also going some really good business at the box office. Dunkirk is his take on the Allied factions' role World War II and it has some really interesting actors in the mix like Tom Hardy, Cillian Murphy,  Mark Rylance, Kenneth Branagh, Harry Styles, James D'Arcy. The minimalist trailer has already got us intrigued, and all we need to see if Dunkirk can overtake Steven Spielberg's Saving Private Ryan to be the greatest war movie ever made.
Closest Bolly competitors: Bareilly Ki Barfi
Thor: Ragnarok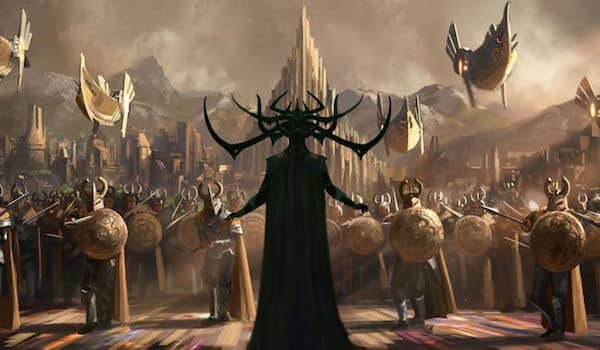 Scheduled release date: November 3
Though Thor-centric movies are received favourably less compared to the other Marvel movie, Thor: Ragnarok is definitely an exciting proposition for us because Thor is teaming up with Bruce Banner/The Hulk for this inter-galactic buddy trip. Apart from Chris Hemsworth and Mark Ruffalo (with Tom Hiddleston, Idris Elba and Anthony Hopkins also returning), the makers have managed to rope in some really interesting names like Cate Blanchett who plays the antagonist, Jeff Goldblum, Tessa Thompson and Karl Urban. Even the selection of the director, Taika Waititi, is curious since the man is known for his critically acclaimed humour driven indie flicks like What We Do In the Shadows and Boy.
Closest Bolly competitors: No Bollywood releases scheduled that day; Padmavati (releasing in two weeks after)
Justice League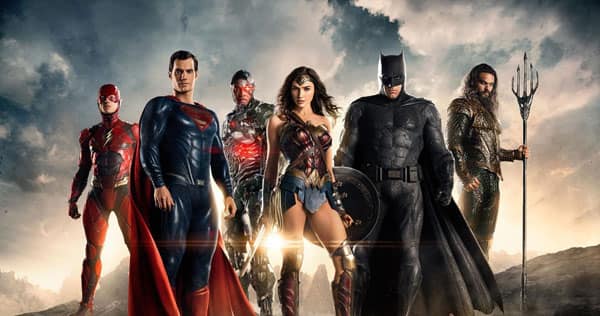 Scheduled release date: November 17
Though Batman V Superman was a disappointment for sure, the movie did some really good business at Indian box office. After all it fulfilled every comic book lover's dream of bringing their two fave superheroes, Batman and Superman in a movie together. Now if that idea had appealed to you, then brace yourself for DC's equivalent to the Avengers, that will group up Batman, Superman, Wonder Woman, The Flash, Cyborg and Aquaman to take on a world-threatening foe. It may either be a great masterpiece or one hell of a mess, but the idea is appealing enough to book our tickets right now.
Closest Bolly competitors: Padmavati
Star Wars: Episode VIII
Scheduled release date: December 15
Though Rogue One filled in the need for a Star Wars movie this year, it was a spinoff with a proper installment releasing next year. The new film will follow from the events of the last movie, where the Rebel forces are still reeling from the death of Han Solo, Rey finally finds Luke Skywalker, and Kylo Ren wants to prove this bss that he really is more vicious than Darth Vader. With the recent sad demise of Carrie Fisher (Princess Leia) still burning in the hearts of every Star Wars junkie, we are sure that people will throng in the theatres to watch her final appearance as everyone's fave space princess.
Closest Bolly competitors: Tiger Zinda Hai (releasing a week after)
Jumanji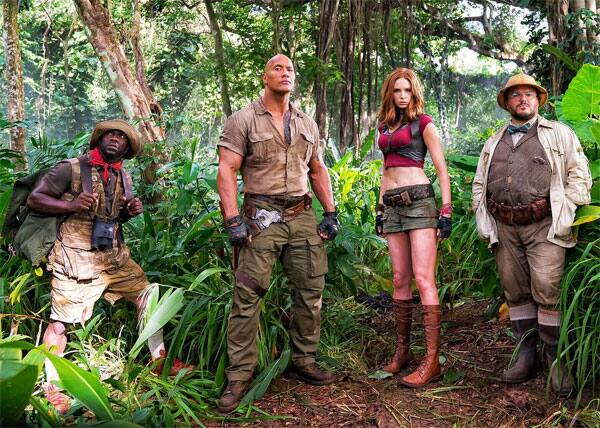 Scheduled release date: December 22
The old Jumanji, starring the always affable late Robin Williams, has a huge hit in India and is till a name that rings well with the audiences who have grown up on the '90s movies. Well, not only is the movie getting a 21st century makeover, it also stars Dwayne Johnson, whose presence is enough to guarantee a huge box opening. Plus there are also funnymen Kevin Hart and jack Black to give him comic company in a movie that's targeted to both kids and adults. However, we are not sure if the movie will release in India on the same date as its scheduled international release, as the distributors might not want to let the movie tackle on Tiger Zinda Hai. But if it does, I do want to know how The Rock vs Salman Khan match turn out to be.